HIGH SCHOOL FOOTBALL PREVIEW: Lincoln Southwest
August 4, 2023 7:00AM CDT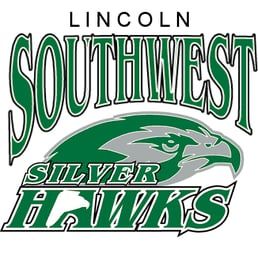 Lincoln Southwest Silver Hawks
Head Coach: Grant Traynowicz (1st Year)
Career Record: 0-0
2022 Record: 8-3 (State Playoff Quarterfinalist)
Returning starters/letterwinners: Trent Buda, sr., WR; Jackson Carpenter, jr., WR; Griffin Semrad, jr., S; Landon Kelley, jr., CB; Cole Erickson, jr., DE; Josh Tollefsen, sr., OL; Tanner Novosad, sr., RB; Jace Erickson, jr. RB; Grayson Smith, sr., LB; Luke Reiling, sr., CB; Tommy Worster, sr., LB; Jackson Crawford, jr., TE; Titus Miron, sr., LB.
Season outlook: Southwest has good athletes at receiver and running back and good experience defensively in the secondary for first year head coach Grant Traynowicz.  While the Silver Hawks are a young team, there is some talent.  Southwest will look to fill the quarterback spot, with the loss of Collin Fritton due to graduation.  The junior class has a lot of talent, including two potential Division I prospects in Cole Erickson and Jackson Carpenter.
KFOR's broadcast schedule for Southwest football: Sept. 8-6:50pm at Lincoln East, Sept. 29-6:50pm at Lincoln Southeast, Oct. 19-6:55pm vs. Millard North.
---